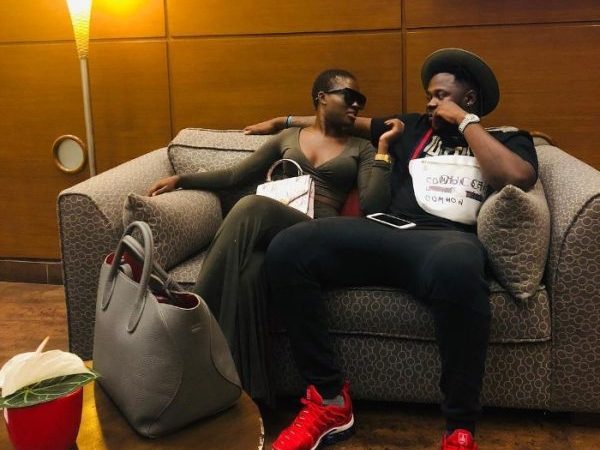 Young actress and entrepreneur, Fella Makafui, has revealed that she is pregnant for her boyfriend Medikal.
In an Instagram post, Fella decided to speak in idioms to announce her new circumstance with a beautiful photo wearing white.
"There is no better feeling that the movement of life inside you," Fella wrote.
A movement of life inside another person only means pregnancy, and her fans and followers have congratulated on this.
The new-to-be father, Medikal himself, could not hide his joy when Fella made that post.
He used three love emojis to show how much he loved Fella and also how thrilled he is to know that he is soon going to be a father.
Also, an Instagram user, Shoezone, had congratulated Fella with dancing emojis:
shoezonegh: "Congratulations ."
Maame Agyeman, probably seeing a baby bump has also congratulated Fella:
maame.agyemang_: "@fellamakafui so is true..awnnn congrats. (with tears of joy emojis)"
Lumina, however, seems not to be happy with the announcement for the fact that Fella and Medikal are not married.
She wanted to know what happened to Fella and the baby should Medikal leave her:
luminatravelandtours: "Love dey sweet this small girl. What happens when he leaves you?
Blessed also interpreted Fella's idiom to mean that she is pregnant:
super_blessed1: "@luminatravelandtoursuse your brain(common sense) and stop assuming because she wrote that it means she's pregnant."
Quofi was already callign Fella "Mrs. Medikal":
quofi_majesty: "Mrs medikal."
There are a lot of such comments to show how excited fans are to learn that Fella is pregnant for Medikal.